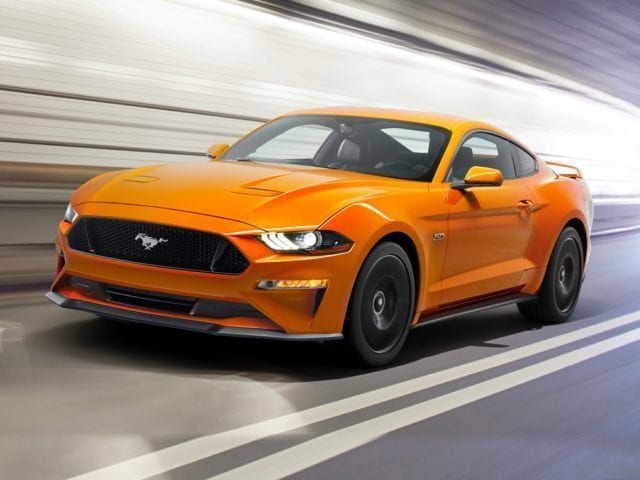 The 2018 Ford Mustang is High-Performing, a Pleasure to Drive and Filled With Perks & Features
Have you been dreaming of owning a Ford Mustang for weeks, months or years? The 2018 Ford Mustang is irresistible, and we hope you'll stop in soon to check out the great selection of these beauties here at Suburban Ford of Ferndale soon. The 2018 Ford Mustang is powerful, fun-to-drive and packed with great perks and features. We'd love the opportunity to show off our new inventory of these great cars to you soon.
When it comes to the 2018 Ford Mustang you have options, too. You can choose either the convertible or coupe model to start. Then there are engine sizes to choose from. Each delivers at least 300 horsepower. You could choose the 2.3-liter EcoBoost engine which offers more than 310 horsepower and 320 pound-feet of torque. The 5.0-liter Coyote V8 engine will provide you with more than 435 horsepower and 400 pound-feet of torque, while the most powerful 5.2-liter V8 offers a whopping 526 horsepower and 429 pound-feet of torque.